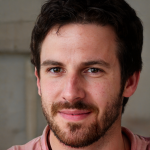 This is a guest post by David Collins. David is a marketing specialist and essay writer from Manchester, UK. He loves to share his ideas and knowledge about marketing, writing, and blogging with his followers through his blog. Currently, he is working as a marketer at top essay writing service and college paper.
Creepy Book Inspiration from the Middle East
We hear most of the haunting and creepy stories from the West, with tons of horror books and movies that come out each Halloween such as American Horror Story, Anabelle, Stephanie, The Exorcism of Emily Rose, and thousands more.
It's not just westerners who love their creepy tales, though. The Middle East is home to several haunted places and horror books should be written about them, too.
For those of you looking for some out-of-the-ordinary inspiration, here are my eight favorite creepy places in the Middle East.
The Haunted House of Jeddah – Saudi Arabia
This allegedly haunted house is located about one hundred meters from the seafront of North Corniche in Jeddah. It is notorious among the local community and it's uncommon to see taxi drivers going near this house.
As custom essay service reports, the house acts like a magnet to young people commonly known as shabab. According to Arab News, sixteen people have gotten into this house and failed to come out. Despite numerous appeals from the locals, the government has yet to discover what happened to them.
Jazirat Al Hamra, Ras – Al Kheima Ghost Town – United Arab Emirates
The locals report that people who have entered this ghost town have seen spooky animals such as huge goats and cats. There have also been stories about strange sounds, spirits, and unexplained wails. If you happen to visit this country, the locals are always willing to share scary stories with you.
Lebanon's Deserted Hotel – Lebanon
This hotel was built from 1922 to 1925. However, during the civil war in Lebanon (1975-1990), it was uninhabited and religious groups that were armed to the teeth occupied the grounds. Stories about kidnapping, murder, torture, and death were rife afterward.
After the war, the owners tried renovating it but that didn't work either as people reported hearing strange voices and sounds inside the hotel. Today, the hotel has permanently closed its doors.
The Mystical Wall of Bahla – Oman
This oasis, located on the Arab Peninsula, is reported to be the home of spirits or genies. It is reported that genies live in the empty stone houses and the palm groves near the city center. Locals believe that the stone houses are cursed: whenever anyone tries to fix their crumbling walls, they start crumbling down in other areas.
Today, that area is closed for renovations. One can't help but wonder how long these will take!
The Building of Alexandria or Roshdy Building – Egypt
It is reported that this building was cursed from the time it was constructed, due to the fact that it was built over a copy of the Quran. This is blamed as the reason behind the supernatural happenings that occur there.
Locals have reported of hearing strange noises and wails inside the walls at night and tell stories of a policeman who entered the building to dispel the spooky tales—only to be burned alive inside in a freak accident.
Dubai's Spooky Building – United Arab Emirates
For over two years now, no one has resided in building 33 Al Khail community. The owners have closed it down for maintenance purposes, as the watchmen reported that the house had several construction errors.
However, former residents reported that items such as mobile phones and toothbrushes had been disappearing and turning up in different locations. Oh, and people have committed suicide in the complex.
Giza's Burning House – Egypt
It is reported that there is a particular house close to Giza that catches fire during Arabic festivals. While the authorities have been unable to determine the source of fire so far, locals claim that the daughter of the owner's building can communicate with the dead and spends most of her time talking to the departed souls.
Thankfully, the spirits warn her before the fire starts burning, so no one has got harmed so far.
Al Qasimi Palace – United Arab Emirates
This palace was built over twenty-five years ago and is reported to be worth over $100 million. The locals say that the palace has remained vacant due to the strange happenings that happen inside. Since the first inhabitants moved in on the first day, they reported seeing children peeping through the windows; translucent apparitions who cry and call out to them.
However, anyone brave enough to enter the palace will be amazed by the beauty of the chandeliers and the pieces of art inside.
Conclusion
The Middle East is an amazing place to go for your next vacation. It's a place that can help you learn a lot of interesting facts and stories. And it will give you plenty of inspiration for your new book!
[tweetthis]Creepy Book Inspiration from the Middle East[/tweetthis]